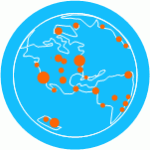 Today the global rankings for 256 cities were released for the 2thinknow Innovation Cities Index 2009. This followed the #Innovation75 Index of NEXUS & HUB Innovation Cities mid-week. Subsequently an Asia & Emerging Index and Euro-Innovation Index are to be released. > Review the Full list > the 2thinknow Innovation Cities Global 256 Index.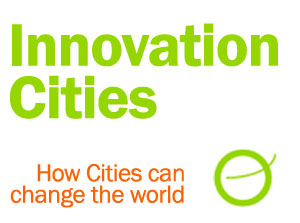 According to the OECD, Innovation now can lead to future economic growth, and it's 2thinknow's hypothesis that Innovation Cities - cities that have innovation potential now - will economically & socially out-perform in the future. allowing time for commercialisation / implementation around 2-15 years dependant on industry. The Innovation Cities Index rankings are based on our analysis using the 3 stage Hire Innovation Loop divided into 162 Innovation Indicators & compared with current change trends. The Models, Indicators & Analysis are outlined in the Innovation Cities Analysis Report 2009. Innovation Cities measure across the broadest spectrum (not solely technological) of industries, geography & skills; rather than measuring patents alone.
4 Types of Innovation Cities.
Innovation Cities are grouped into 4 categories using 2thinknow's unique Innovation Models: > NEXUS Cities - Critical Innovation Junctures. 25 Cities, ranked based on trend analysis. > HUB Cities - Major Innovation Intersections. 50 Cities ranked 26-75. > NODE Cities - Key Innovation Points. Not ranked. > INFLUENCER Cities - Cities that influence Innovation globally. Innovation is a "network good" in the 2thinknow hypothesis, and can be mapped in network stages. Leading 2thinknow Innovation Models are a unique way of mapping, predicting & guiding innovation behaviours. These terms are used as part of our modelling of innovation, used in our Advisory services.
More Information.
To better understand Innovation Cities Index Christopher Hire [Executive Director, innovation analysts - 2thinknow]& Program view this website, here's some useful links: > About the Innovation Indicators > Ranking Cities - Livability vs Innovation Cities > Innovation Indicators a Quick FAQ