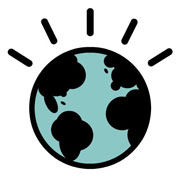 Measuring the cities of the global innovation economy.
Every year since 2007, 2thinknow have released rankings of global cities for innovation. This is assessed across 31 industry and community segments using 162 indicators of city benchmarking data, measured against current global and regional trends.
The result is the top cities to live, work and play, right now, due to their strong innovation economics.
Current: Just released > Innovation Cities Index Top 100 2010. OR, all current indexes
Free to use for academic or Personal Use.
The Innovation Cities Index is publicly available from this website and is promoted in numerous media and online.
Detailed Information.
Analysis behind the Index rankings are available for purchase directly from 2thinknow:
An introduction to measuring, comparing and planning urban innovation economies.
Performance data for cities, towns and suburbs in many formats. It is ready-to-go for spreadsheets, databases, slides & pictorial charts.
Services
Consulting services & customized data available to Cities, Business, Government & NGOs as a result of the > Innovation Cities Program