Learn how innovation works from an analyst's view.
Through the eyes of an analyst, Christopher Hire offers an insightful, professional and innovative view, which are well received globally.
His presentations are drawn from data and case studies within 2thinknow's large data-set of global innovation economies. The slideshows are legendarily fun as he explains complex concepts in plain language. Hire's goals are to inspire his audiences and transfer the skills and methods of innovation to them.
"The analyst that makes sense!"– the Innovation Course Attendee, 2014"
Locations: Singapore, Melbourne, Sydney, Dubai, San Francisco, Global.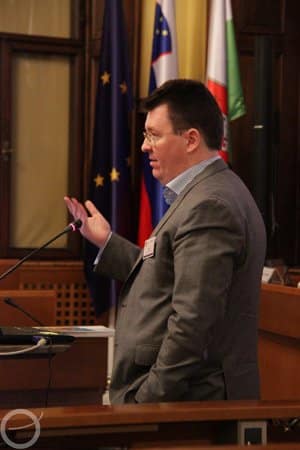 Over many years as a trainer and speaker, Christopher Hire has delivered a variety of sessions on technology, change trends, project management, innovation and other topics to a wide range of audiences including:
Some of his past global clients for speaking are:

Invite Christopher Hire to present on innovation at your next event.